Grandforks Fall Fair.
Fun at the Grand Forks Fall fair.
theSTEAMtruck was a welcome addition to the fall fair in the child entertainment section.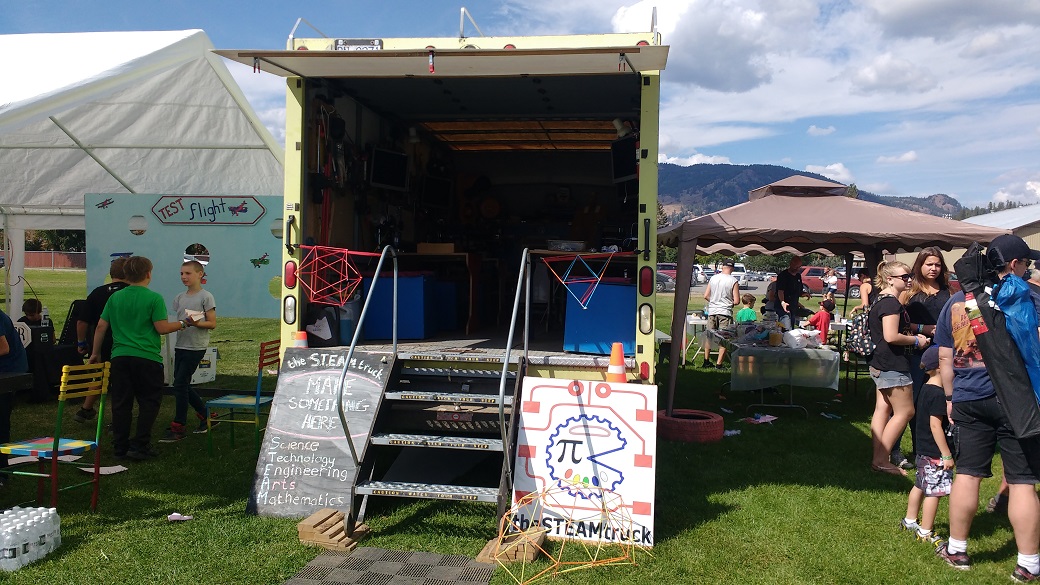 The hit for day 1 was the 3D printing where we ran off-grid the 3D printers to create dinosaurs, mini-cars and the usual Makers Making Change assistive devices.
Day 2 was spent playing with squishy circuits and watching the drawbot doing its thing.
Alongside the truck were two AMAZING kids activities:
The amazing squash racetrack - kids decorate enormous donated zucchinis and race them down a sloped 4-lane track
The test your skill meandering wire ring to follow a wire structure with car horn buzzer. Both these ideal additions to our upcoming Salmo Valley Fall Fest.
Calls to bring back the 'scream-o-meter' were also heard!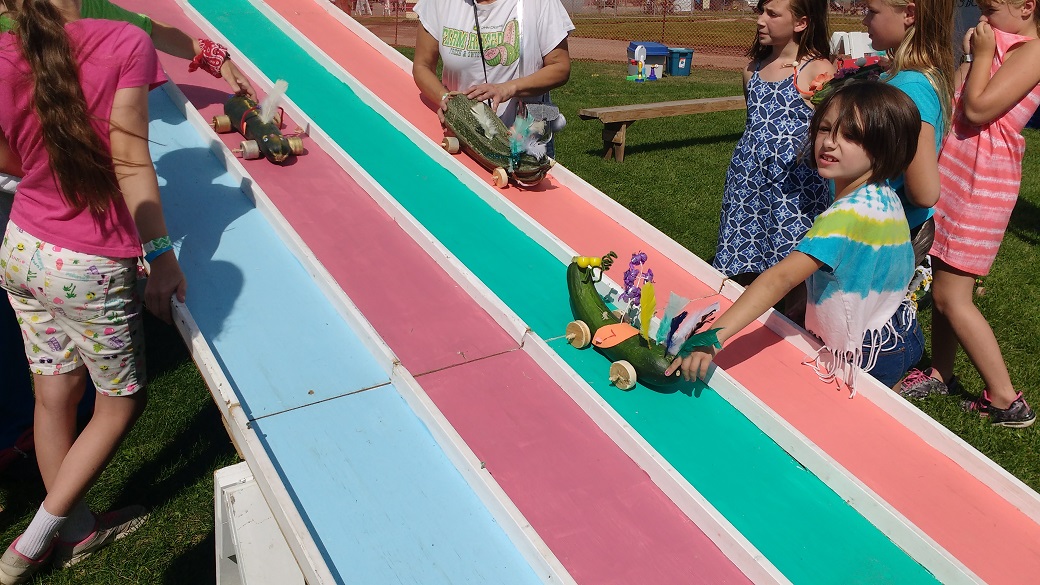 Written on September 13, 2018